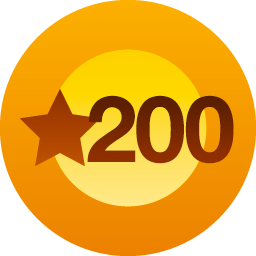 ———————-
Got this little achievement this morning.  This is pretty special and awesome for me so I wanted to say thank you to those who have taken the time to read my writing, like the posts and follow my blog.
Over time, my collection of writing will grow.  Not all my poems are great, there are some I don't like but I write them to get the words out of my head.  They are not all about me and they are not all based on my own life experiences, where as some are and writing them helps me reflect on past mistakes and events.
So thank you all again.
~ Greywatcher